OUR CUSTOMERS
Paralegals & Legal Assistants
Your work as a corporate paralegal or legal assistant can be tedious—but it doesn't have to be. Dealcloser offers a suite of automation features that will allow you to achieve a better work-life balance.
This is a software we use every day in supporting our legal contract to a very busy tax lawyer. We depend on the software for all of our client signature and reporting requirements.
I loved how easy it was to upload documents (especially with the multiple upload function) as well as how easy it was to use their e-signature software. Managing projects has never been easier.
The ease of obtaining the signatures of clients, the ease of uploading documents, the ease of accessing the documents. I also really enjoy that you can see the percentage of the project that has been signed and completed.
Automating your workflows.
We know that your work can be tedious. We have features such as one-click closing books, document storage and client portals to make your work easier.
Supporting you through training.
Changing your workflows is not an easy thing to do. That's why we provide training—as much as you need—until you are comfortable using our platform.
It's no secret that paralegals & legal assistants are often at the office late. You'll be able to get home at a reasonable time with our automation features.
We reduced Performance Paralegal's office expenses by 33% in one year.
Read about all the ways that Dealcloser transformed Performance Paralegal's workflows in our case study.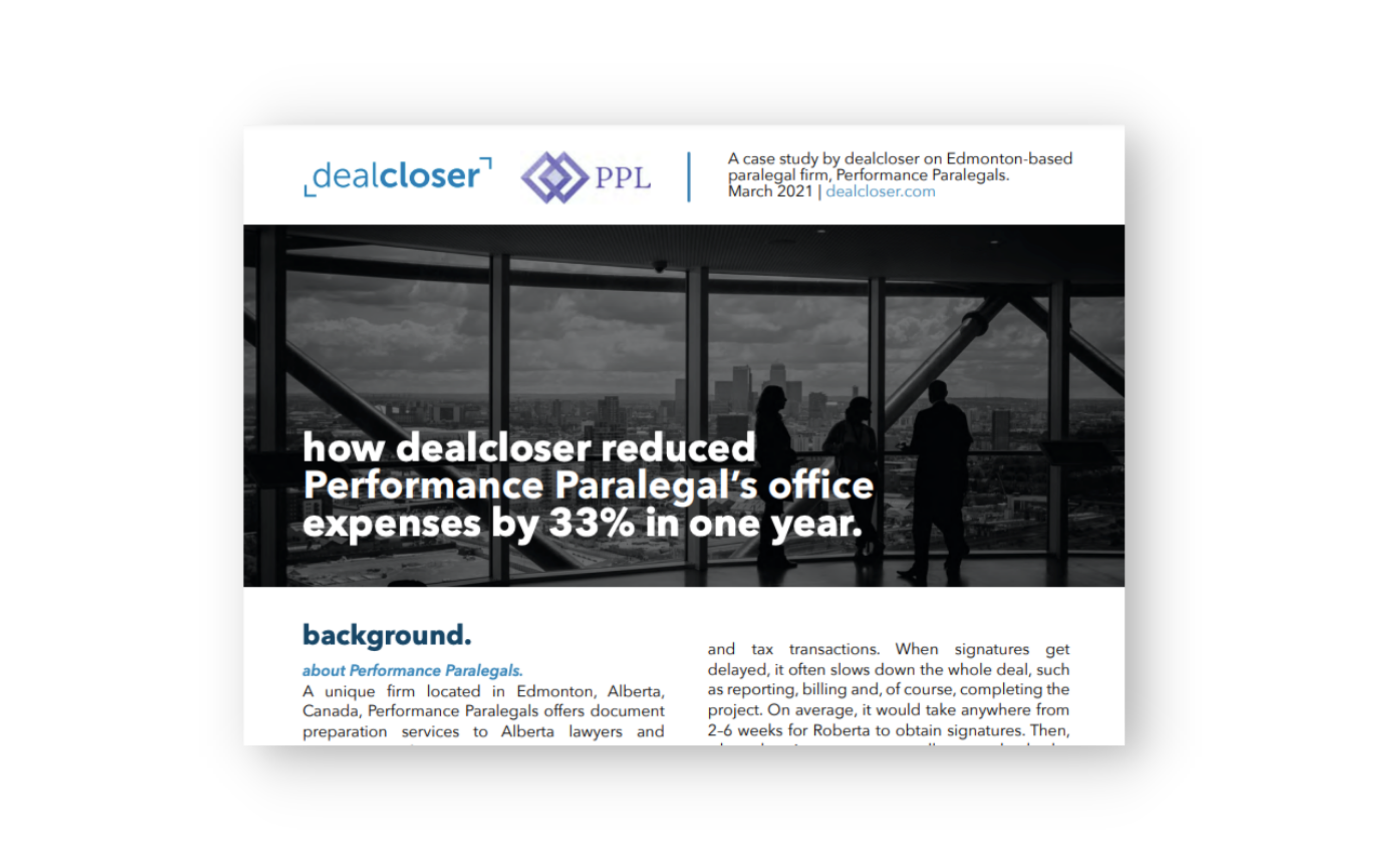 We want to help Paralegals & Legal Assistants like you.