Dealcloser + iManage Integration
Account Linking
Users can easily link their iManage account directly to their Dealcloser account, giving them access to all of their documents from within Dealcloser.
2-Way Sync
Users can import documents from iManage to their Dealcloser project. Once imported, the documents are linked between both platforms so that document versions stay synced seamlessly.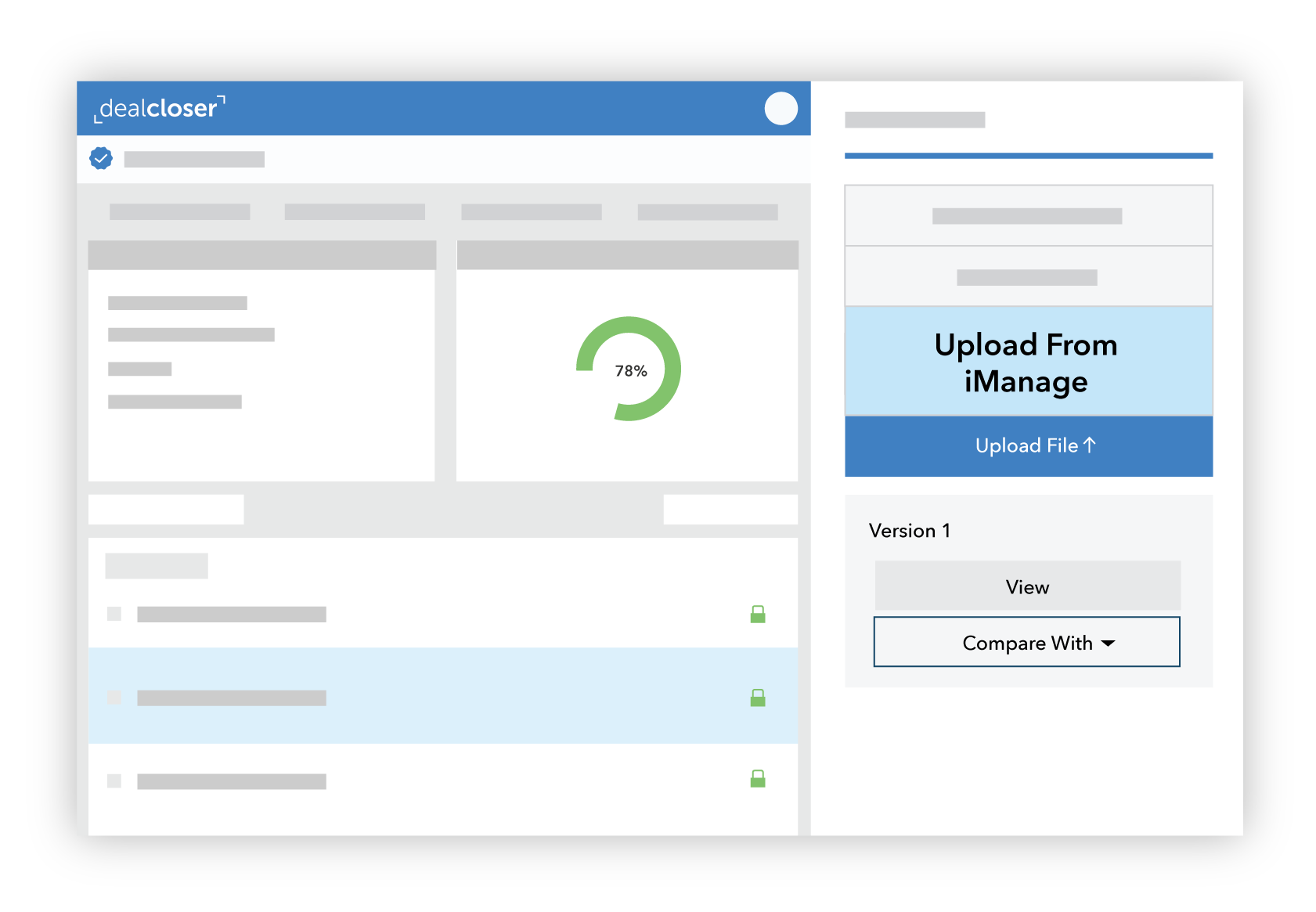 Book a demo to see the integration first-hand.