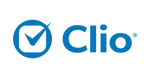 Clio + dealcloser Integration
Two platforms, one click.
Through the dealcloser app, you can upload files directly from
Clio
, allowing you to do your job faster and with more accuracy.
If you would like to see the dealcloser + Clio integration first-hand, we can give you a free 40-minute free demo. And if you'd like to see any other features or integrations while we're at it, please let us know!